Los anillos de cartón de La Seine Musicale / Cardboard rings from La Seine Musicale
Los anillos de cartón de La Seine Musicale
Cardboard rings from La Seine Musicale
Parte de la acústica de La Seine Musicale en París se debe a los casi 30.000 anillos de cartón producidos por la empresa

Alpesa

Part of the acoustics of La Seine Musicale in Paris is due to the almost 30,000 cardboard rings produced by the company Alpesa
Parte de la acústica de La Seine Musicale en París se debe a los casi 30.000 anillos de cartón producidos por la empresa
Alpesa
, esta empresa nació en 1987 y hoy es una de las empresas referentes en la producción de piezas de forma cilíndrica.
"El proyecto nació de la colaboración con la empresa decoradora del auditorio. Necesitaban un material que les permitiera amplificar el sonido de la sala y que estuviera en sintonía con la filosofía de su arquitectura. Además, se requería un cartón ignífugo" (
Jiménez Jiménez
, 2018; Nebo, 2018).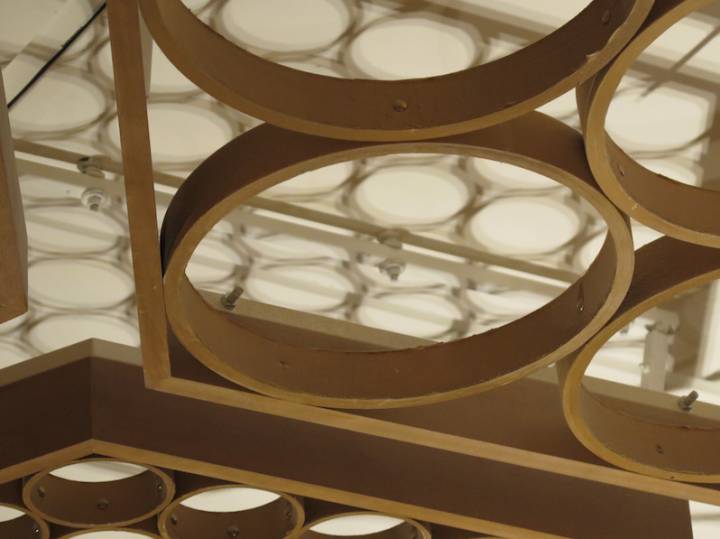 Anillas del techo de La Seine Musicale. CincoDías
Part of the acoustics of La Seine Musicale in Paris is due to the almost 30,000 cardboard rings produced by the company Alpesa, this company was born in 1987 and today is one of the leading companies in the production of pieces of cylindrical shape.
"The project was born out of collaboration with the auditorium's decorating company, they needed a material that would allow them to amplify the sound of the room and be in tune with the philosophy of their architecture, and a fireproof cardboard was required"
(
Jiménez Jiménez
, 2018, Nebo, 2018).

Referencias / References:
Jiménez Jiménez, C. (2018). "Alpesa, las anillas de cartón que afinan la acústica de París". En
CincoDías
. Recuperado de
https://cincodias.elpais.com/cincodias/2018/07/25/companias/1532533566_565536.html
Cómo citar este artículo:
How to cite this article:
Nocetti, F.A. (2018). "Cardboard rings from La Seine Musicale". In
NabbuBlog
. Retrieved from
http://

nabbublog.blogspot.com

/2018/07/los-anillos-de-carton-de-la-seine.html